FAQ'S
Everything you need to know!
If you have any further questions, please reach out!
What is City Greens?
City Greens is a fully licensed Adult-Use (Recreational) and Medicinal marijuana delivery service based out of Oakland, CA. We are cannabis enthusiasts with a passion for seeking out the best cultivators, manufacturers and edible makers in the state.
Our focus is on high-end, exotic indoor strains from the most sought after breeders and cultivators in the industry. We are on a never ending hunt to curate the finest cannabis menu in California!
What are your hours?
Monday – Sunday 12:00pm – 8:00pm
What is your delivery area / delivery minimums?
All orders must be a minimum of $30. Orders under $50 will include a $5 delivery fee.
We currently deliver to San Francisco, Daly City, Oakland, Berkeley, Alameda, Emeryville, Albany, Piedmont, San Leandro, Hayward, Castro Valley, San Lorenzo, Walnut Creek, Pleasant Hill, Concord, Martinez, Clayton, Lafayette, Orinda, Moraga, Alamo, San Ramon, Blackhawk, Dublin San Bruno, Brisbane, South SF, Millbrae, Burlingame, San Mateo, Redwood City, Hillsborough, Foster City, Belmont, Menlo Park, Atherton, Woodside, Palo Alto, Mountain View, Los Altos, Sunnyvale, Cupertino, Satatoga, Los Gatos, San Jose, Santa Clara, Milpitas, Fremont, Newark, Union City and more! 
Coming soon to a city near you, stay tuned!
Do you accept online payments?
City Greens recommends online payments for secure, contactless, one-click payments. Simply order online, select "Pay Online Now!" at checkout, link an existing bank account (1st time only), and click "pay" to complete your order.
Place an order through our online menu, select "Pay Online Now", then securely log in with your banking credentials and pay! No app download required!
Your information is securely stored in your account, so while you will need to log-in to your account each time you purchase for security reasons, you won't need to complete the full sign-up process after your first transaction!
Your banking information is encrypted and tokenized for safety and security. Your banking details are not accessible by City Greens.
Prepayments via Stronghold run on the ACH network. ACH payments are electronic bank-to-bank payments that allow a merchant to debit directly from your account once you approve the transaction. This is a secure transaction and one that ensures that you have the final approval on all transactions.
There are NO additional BANK fees, but there is a small convenience fee. You will see CITY GREENS on your bank statement.
How long till my order arrives?!
Orders typically take around 30-90 minutes! Some orders may take longer depending on the day and time of day the order is placed.
Opening and closing hours typically have the highest influx of orders and around 4pm-6pm due to the end of the work day. Rush hour Bay Area traffic is also a factor so please allow for additional time during these hours!
Additionally, we offer scheduled delivery if you want to plan ahead!
Are you licensed by the state of California?
Yes! We are a fully licensed cannabis delivery service in strict compliance with the regulations set forth by the California Department of Cannabis Control (https://cannabis.ca.gov/).
Our license number is C12-0000367-LIC
Is City Greens Recreational or Medical?
We are licensed for Adult-Use [Recreational] and Medical marijuana sales!
Recreational customers must be 21+ with a valid ID!
Medical patients must be 18+ with a valid ID and state issued Medical marijuana card!
To avoid the 10.75% Alameda County sales tax, get a CA Department of Health state-issued (MMIC) Medical Marijuana card!
Are your products tested?
All of our products go through stringent mold, pesticide and residual solvent testing as per California's cannabis testing requirements.
Can I schedule deliveries?
Yes, we do scheduled deliveries! You will have the option to place a scheduled delivery for the next day [or days] during checkout!
What's up with the taxes?!
As a fully licensed cannabis delivery service, we must pay local, state and excise taxes.
Tax Breakdown:
-Excise Tax is 15%
-Oakland City Tax is 10%.
-Alameda County Sales Tax is 10.75%
When can I place a delivery order?
Feel free to place an order 24hours a day, 7 days a week. If it is outside our business hours, your order will be delivered the next day when we open.
Delivery Hours: Monday – Sunday from 12:00pm – 8:00pm.
We take our last orders at 8:00 pm!
Can I tip City Greens' drivers?
Tips are not required, but…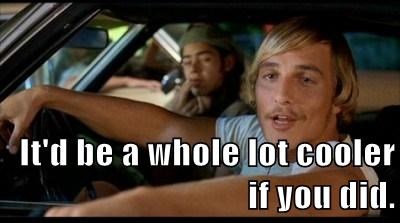 🙂
Why don't you carry my favorite brand?
Tell us what it is and we'll explore putting it on our menu! Reach out using the
Contact Us
page! Thanks for the feedback!
How much can I buy?
The amount you can purchase depends on if you are a recreational (21+) or medical (18+ w/ MMJ card) patient.
Recreational Limits: – Up to 28.5 grams of flower and 8 grams of marijuana concentrate.
Medical Limits – Up to 8 ounces of flower and 8 grams of marijuana concentrate..
Do you have any deals?
Sure do! You can see active deals here on our Deals Page
I'm brand new, what should I get?
Thats okay! Give us a call and one of our knowledgeable cannabis consultants will help you find the perfect product(s) for you.
I am a vendor, how do I get in touch with the buyer?
E-mail
info@citygreens.org
with your license, product list, etc…
Looking forward to hearing about your products!
Are you hiring?
We are always looking for passionate, hard-working, cannabis enthusiasts to join our team! E-mail us your resume at careers@citygreens.org and tell us why you are the perfect fit!
Frequently Asked Questions